Apple Music has brought sound to a new level with Spatial Audio, the 3D of sound and a game changer in the world of music and for listeners alike, reports Robyn Foyster.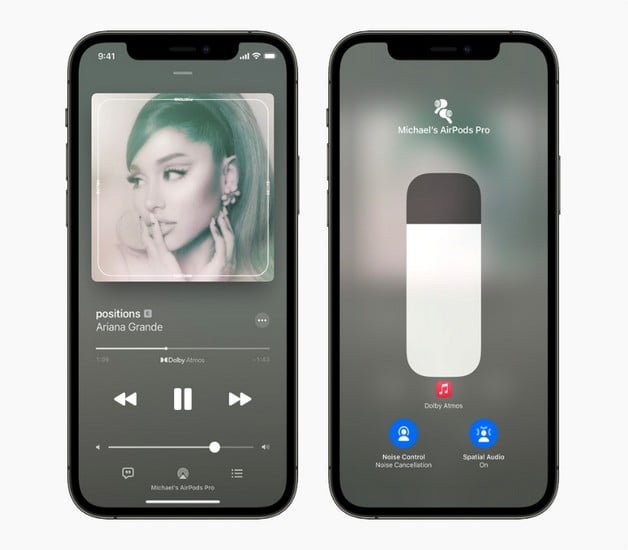 Experience premium sound with Apple Music's Spatial Audio
Sound evokes an emotional response in all of us. We might not think of it but the sensory experience of sound in our daily life is mood changing and the sound of music bring out in us a visceral response of joy or excitement and elicits a range of emotions.
By enhancing the sound, the way we feel when we listen to music is deeply enhanced and richly improves our daily lives.
This is why the technological advancement of Spatial Audio in music which is now available to all on Apple Music is a huge breakthrough that will enrich our listening experience forever because it provides everyone with the best and most innovative audio experience that we've ever had in our lifetime.
Put simply, we've gone from a mono format to stereo where we can listen to sound from a left and right channel and more recently to the 3D of music with Spatial Audio. This is where sound moves around you, above you and even behind you. From a recent briefing with Australia's Apple Music team, I was told how it works and how it has changed the way we listen and feel about music.
Spatial audio is now available with your Apple Music subscription and it's a game changer for sound, and certainly one that the music world is excited about because it will allow them to explore new ways to create music. Already, Apple Music's 75 million track catalogue has Spatial Audio available for its listeners and the lion's share of music will be available to everyone by the end of 2021.
Of course, musicians and audio tech experts are geeking out on what this means but for us regular folks, it's got to be heard and appreciated first hand to understand what this garden of music really sounds like.
Apple Airpods Max
So, I donned my new pair of Apple Airpods Max – the ones that come in the coolest colour of all, mint green, and I listened to the Beatle's Abbey Road, arguably one of the most notable albums ever produced via my Apple Music Subscription. I wanted to get a full sensory experience of what is being compared to an experience akin to when people first watched colour television for the very first time.
It was a truly transformative experience. I could imagine being in the studio itself with the famous four and the producer George Martin when it was created back in 1969. There's an explosion of sound that comes from different directions.
And, it's easy to see why it will change the way that artists will create music. As the team from Apple Music said: "It will allow artists to sculpt sound in a new way. It changes the way we experience music and emotional connection to it. There is an explosion of possibilities for artists who want to fully immerse listeners with the sound they create."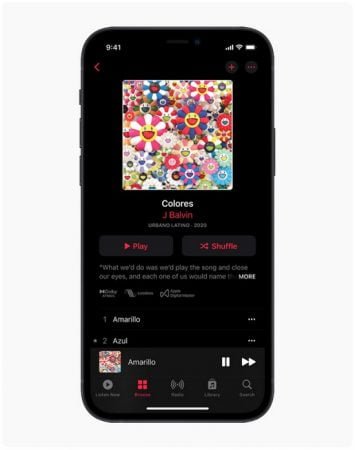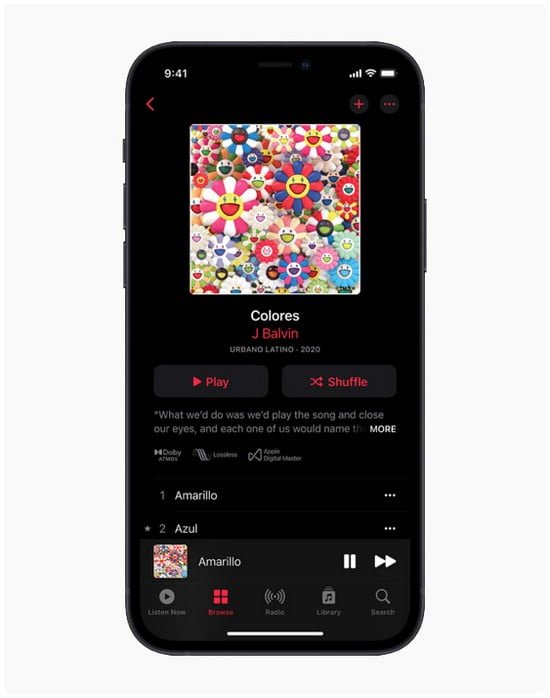 It's surprising that there hasn't been more public awareness of this audio advancement in sound and I encourage everyone to try it for yourself. Once you've experience the premium listening experience of Spatial Audio, you will never want to listen to Stereo again.
The post Apple Music Brings Sound To The Next Level With Spatial Audio appeared first on Women Love Tech.