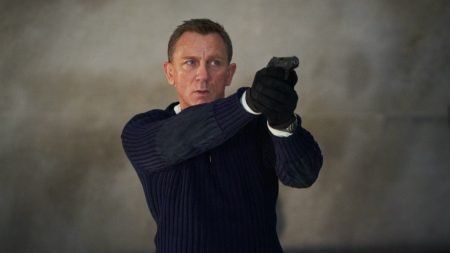 Pour yourself a martini shaken not stirred and adjust your tuxedo. The 26th Bond film is back and ahead of next month's release of No Time to Die, an official podcast has been released with exclusive interviews and behind-the-scenes content from one of the world's most popular franchises.
Bond fans haven't seen anything of their ruthlessly debonair hero since the massive international hit Spectre in 2015 and there's a lot of pent-up anticipation surrounding this film.
No Time to Die's plot pulls together many of the strands of Bond's fictional life. It begins with Bond living in quiet retirement from the spy game in the balmy Caribbean before he meets up with his old friend CIA agent Felix Leiter who somehow draws him back into the shadowy world of international crime and espionage to investigate the disappearance of a scientist.
But here's where it begins to get fascinating. The film includes dealings with the super villain Ernst Stavro Blofeld, introduced in Spectre, but now detained at Her Majesty's pleasure by MI6.
You can find out more insights about the new film by listening to the podcast.
Hosted by renowned film critic, James King, the No Time to Die: The Official James Bond Podcast features a number of interviews with the likes of:
Daniel Craig Rami Malek
Léa Seydoux
Lashana Lynch
Jeffrey Wright 
Naomie Harris
Ana de Armas 
Rory Kinnear
Billy Magnussen 
Director Cary 
Joji Fukunaga
Producers Michael G. Wilson and Barbara Broccoli
Billie 
Eilish
Finneas O'Connell
Hans Zimmer
And a number of key behind-the-scenes crew members
The series is spread out over six episodes, each focusing on a different subject area.
Episode 1 – Bond in Context
Episode 2 – A Name to Die For: Allies and Enemies of Bond
Episode 3 – Bond Around the World
Episode 4 – The Music of Bond
Episode 5 – Cars, Gadgets, Costume: The Craft of Bond
Episode 6: Being 007
Listen to the podcast on Apple, Spotify, Acast and all major podcast providers.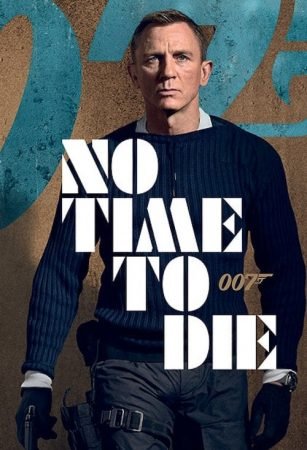 Get with the hype of the new James Bond film by delving into some of the exclusive content from the podcast. No Time To Die will be in Australian cinemas from November 11th.
The post Official James Bond Podcast With Exclusive Content Available Now! appeared first on Women Love Tech.