Sir Richard Branson dreamed of flying to space as a young boy. Now, after years in the planning, the billionaire's dream finally came true this week as he flew to space aboard his own winged rocket ship.
Among the 500 people in the crowd watching the historic moment was Branson's wife and children. When the intrepid 71-year-old entrepreneur stepped on board the Unity, he beat off rival Jeff Bezos who also plans to fly to space in just over a week's time.
"The whole thing, it was just magical," said Sir Richard after the trip home. "I was once a child with a dream looking up to the stars. Now I'm an adult in a spaceship looking down to our beautiful Earth," he said in a video from space.
The trip itself was just a one hour long, up-and-down flight  with the rocket ship's portion taking only about 15 minutes. But it gave the world a view of what paying customers can expect when the commercial trips kick off next year.
During the flight to space, the crew experienced a few minutes of near zero gravity before the spaceplane shifted into re-entry mode and began a gliding descent to a runway back at the spaceport in the States.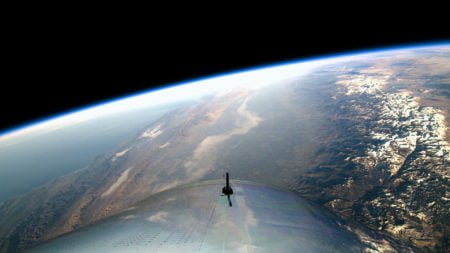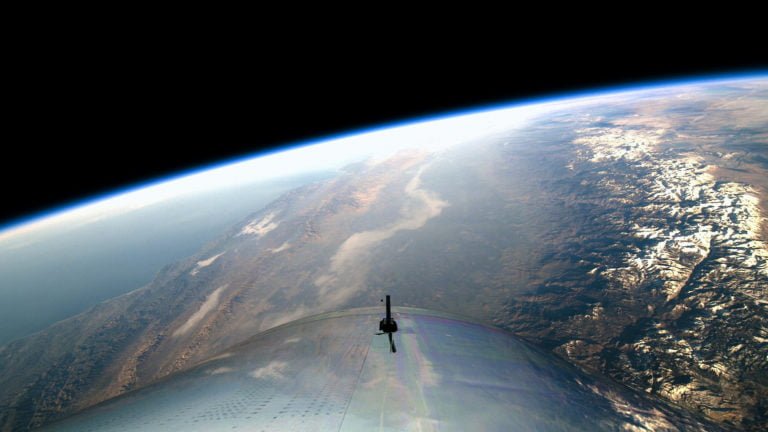 Virgin Galactic's First Spaceflight on December 13th 2018
"We're here to make space more accessible to all," said Sir Richard. "Welcome to the dawn of a new space age."
Bezos posted a congratulatory note on Instagram after the flight landed. "Congratulations on the flight," he said. "Can't wait to join the club."
The post Sir Richard Branson's Space Dream Comes True appeared first on Women Love Tech.